UVI Workstation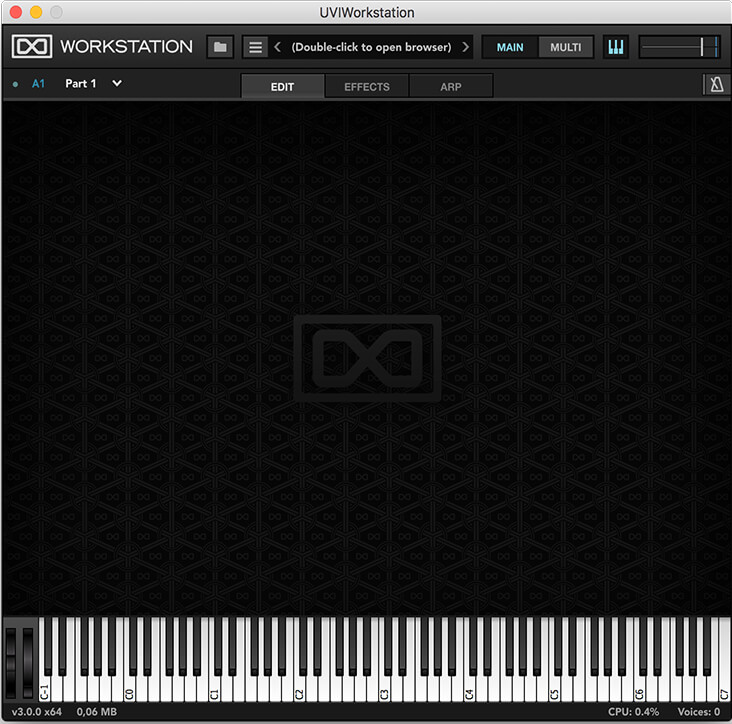 Download the latest installers for both windows and Mac:
Alternate downloads in case the above links are down:
Formats
The UVI Workstation works as Standalone, Audio Unit, VST, VST3, and AAX on Mac and as standalone, VST, VST3, AAX on windows in 64bits only.

Features
Powerful Arpeggiator, extremely flexible and complete
Convenient mixing environment with meters, mute, solo, volume, pan ...
Unlimited parts
Up to 64 MIDI channels
Disk streaming
Multiple separate outputs
MIDI learn
Expert mode
Cross-platform Multi's & all host compatible
Unlimited FX
Complete professional effects arsenal, with easy editing (delay, reverb, phaser, chorus, EQ, filter, drive, distortion, compressor...)
Excellent sounding convolution reverb
Direct sync to host : tempo & transport
State-of-the-art real-time time-stretch algorithm
Real-time sync to the beat: loops are always in time
Latch mode
Sample/Slice Start for loops and phrases
Drag & Drop MIDI & Audio
Import REX files, Apple Loops, AIFF, WAV and more...
Installation
Use the packages provided in your account to install it. A more detailed installation process is available in the User Guide.

English Manual
Japanese Manual
SYSTEM REQUIREMENTS
57.8 MB of disk space (Mac Installer: 233 MB ; Windows64 Installer: 266 MB)
Supported Operating Systems:
- Mac OS 10.14 to macOS 12 (64-bit intel or arm)
- Windows 10 to Windows 11 (64-bit)
Hard Drive: 7,200 rpm recommended or Solid State Drive (SSD)
4GB RAM (8 GB+ highly recommended for large Soundbanks)
COMPATIBILITY Supported Plugins: Audio Units, AAX, VST, VST3, Stand-alone
Tested and Certified in: Digital Performer 8+, Pro Tools 11+, Logic Pro X+, Cubase 7+, Nuendo 6+, Ableton Live 8+, Studio One 2+, Garage Band 6, Maschine 1 & 2, Tracktion 4+, Vienna Ensemble 5, Reaper 4+, Sonar X3, Main Stage 3, MuLab 5.5+, FL Studio, Bitwig 1+, Reason 9.5+